Sailors and half-clad women? No! Whoever would have thought of it?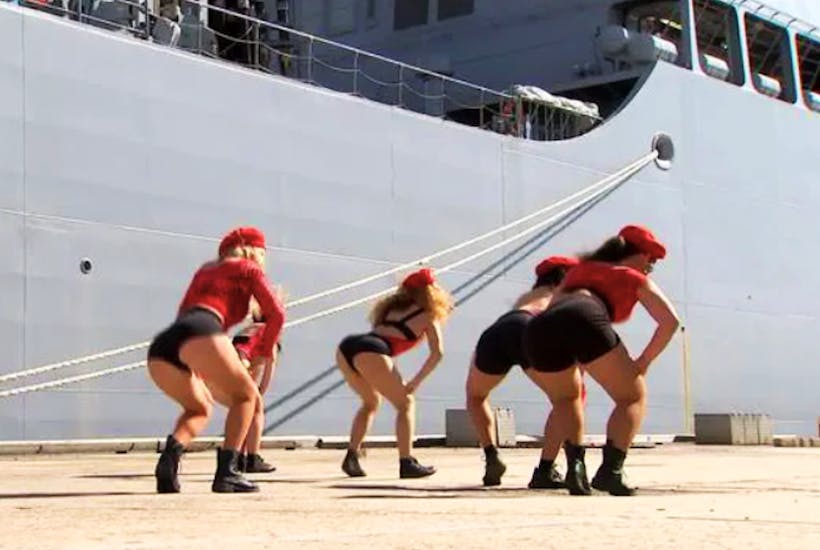 To twerk or not to werk? That is the question. I wonder what the Bard would think?
Australia has its g-string in a knot because the Royal Australian Navy hired a "doll squadron" to perform at a commissioning ceremony in Sydney last weekend for a new vessel, the HMAS Supply.
The "most trusted news source", their ABC, deceptively edited footage to make it appear that the Chief of Navy and the Governor-General were in attendance when 101 Doll Squadron performed their energetic dance routine. It's since been confirmed that all dignitaries and officials were not present during the hip-thrusting moves and arrived at the official launch post-performance.
The ever-classy Daily Telegraph gave the dance troupe a two-page…